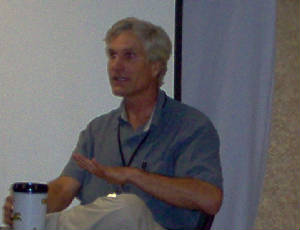 David Drake during his Question and Answer session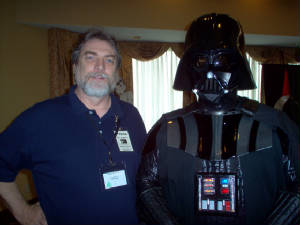 ME and Darth Vader!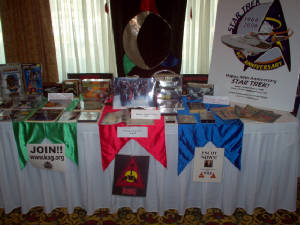 Although a local chapter of KAG (Klingon Assualt Group) set up quite a display of Klingon collectables from the Star Trek Universe, I never did spot a live Klingon. Either they all got arrested at the party the night before or the were on covert operations.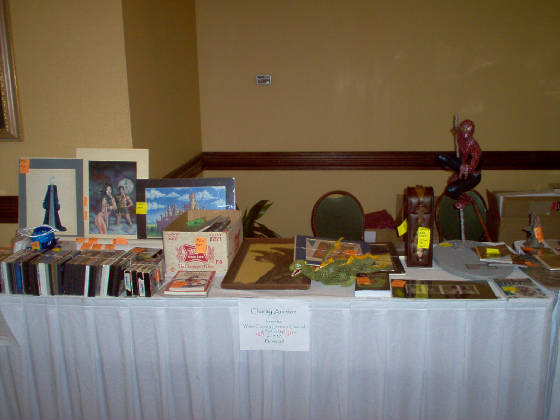 A table full of items donated by authors, artists and dealers for the Charity Auction.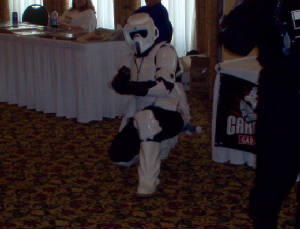 We got a shot of a Speeder Bike Trooper from the Carolina Garrison of the 501st Legion of Stormtroopers waiting on the return of the Klingons.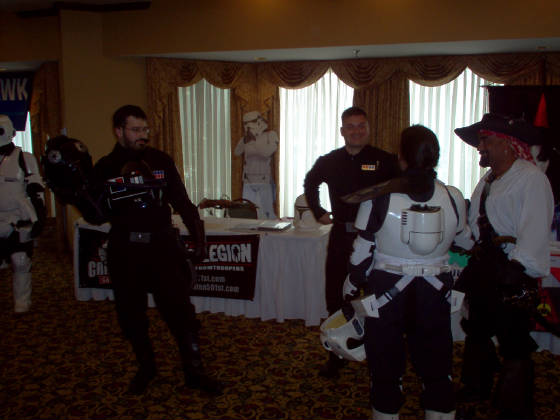 A few more members of the 501st

Many thanks to Mike Moon, all the convention staff, David Drake and Mark Van Name for making it possible for us to bring you a look at TRINOC*CON VII and DEEP SOUTH CON 44.

See you next year!