Rorke's Drift, the evening of Wednesday 22, 1879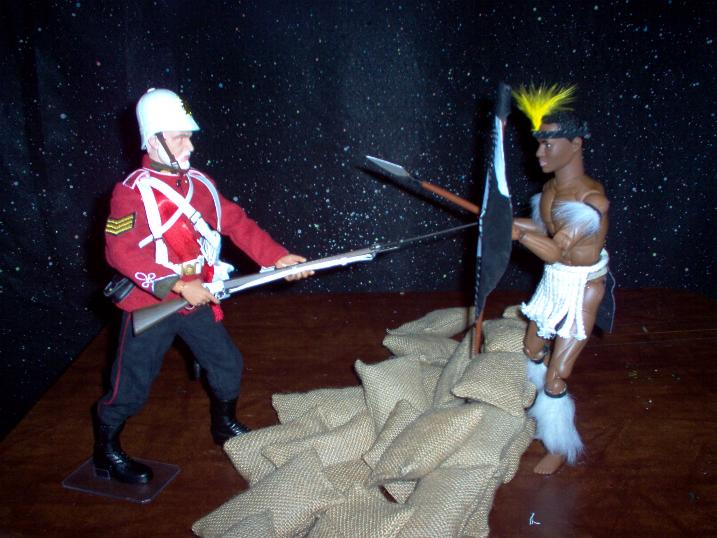 En Garde! Both wary yet ready to strike at the first opening.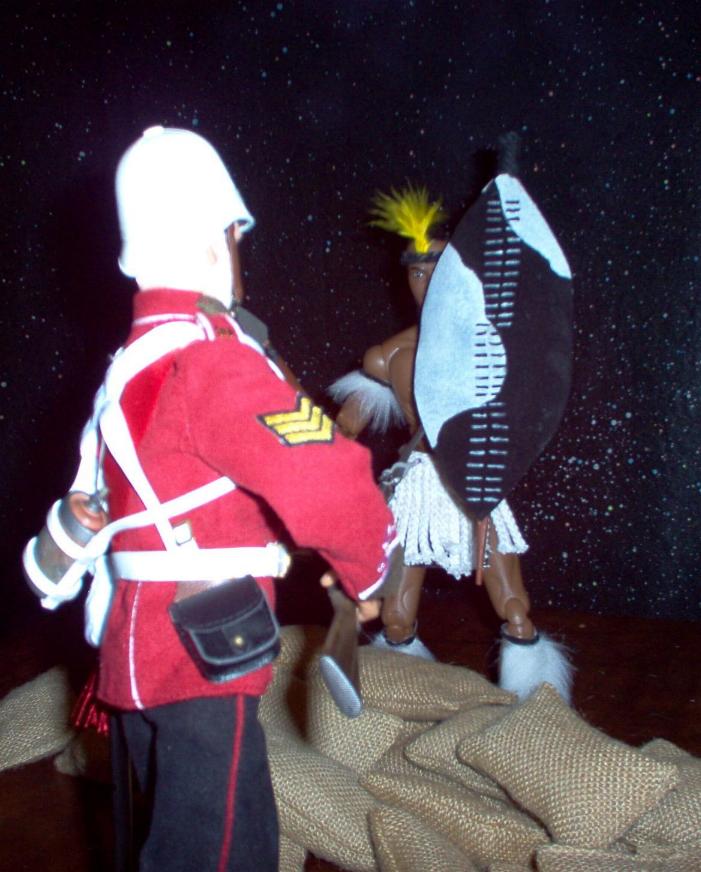 Each waiting for an opening, that fatal mistake the other warrior must make.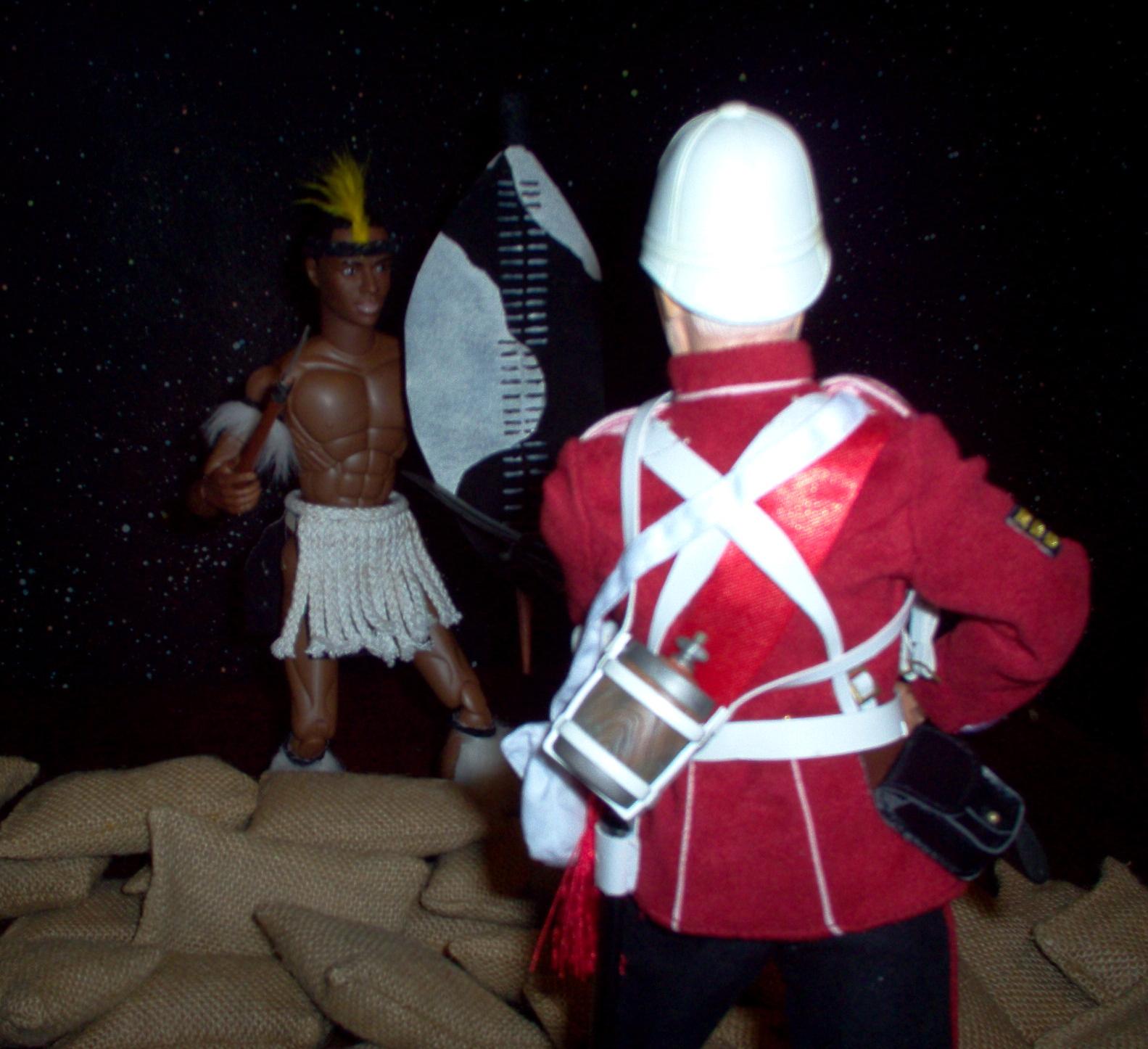 Thrust and parry, who will get throught the others defense first?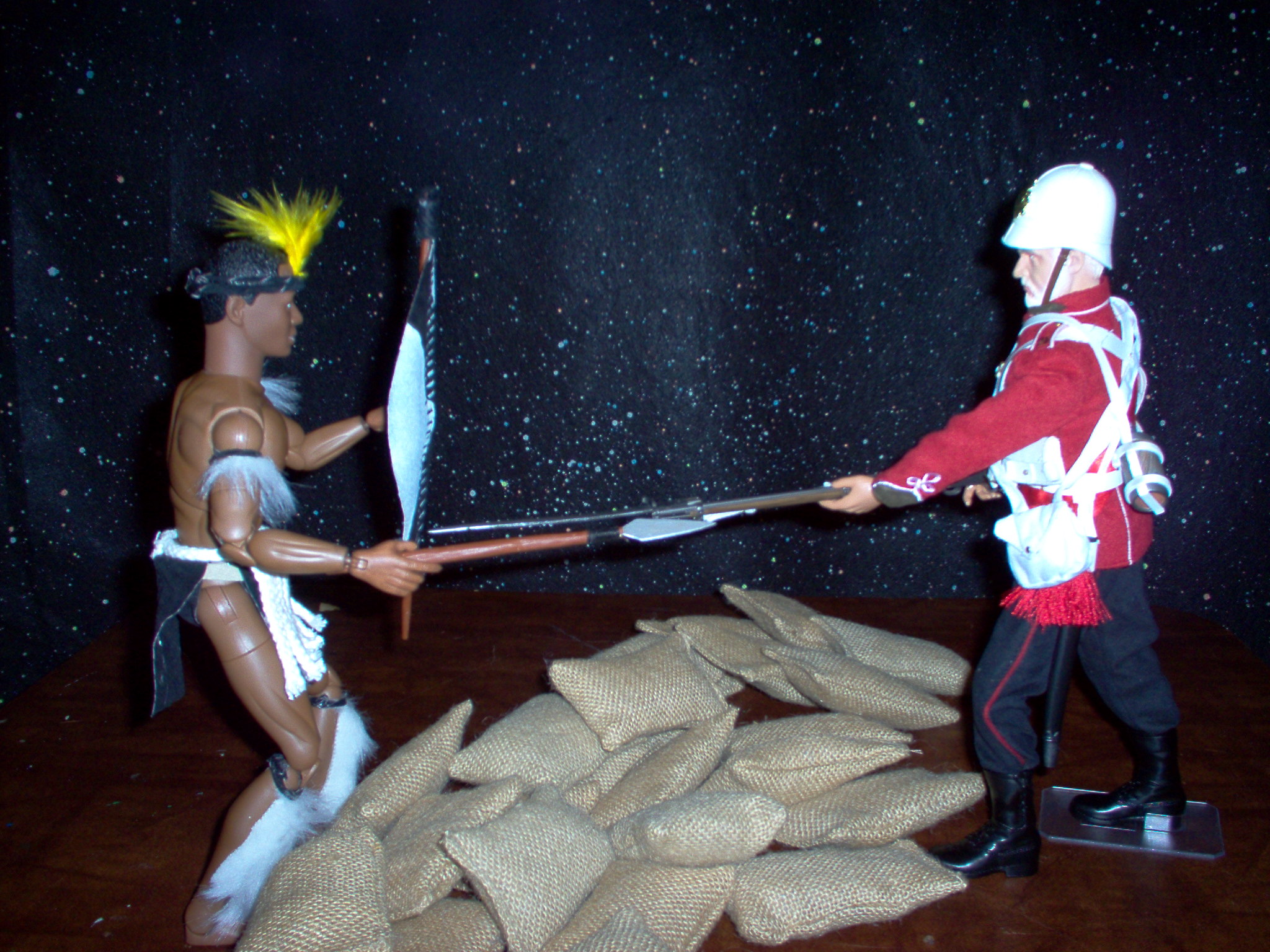 Unable to reload, Sgt. Jones only advantage is the reach his rifle and bayonet give him. Is it enough?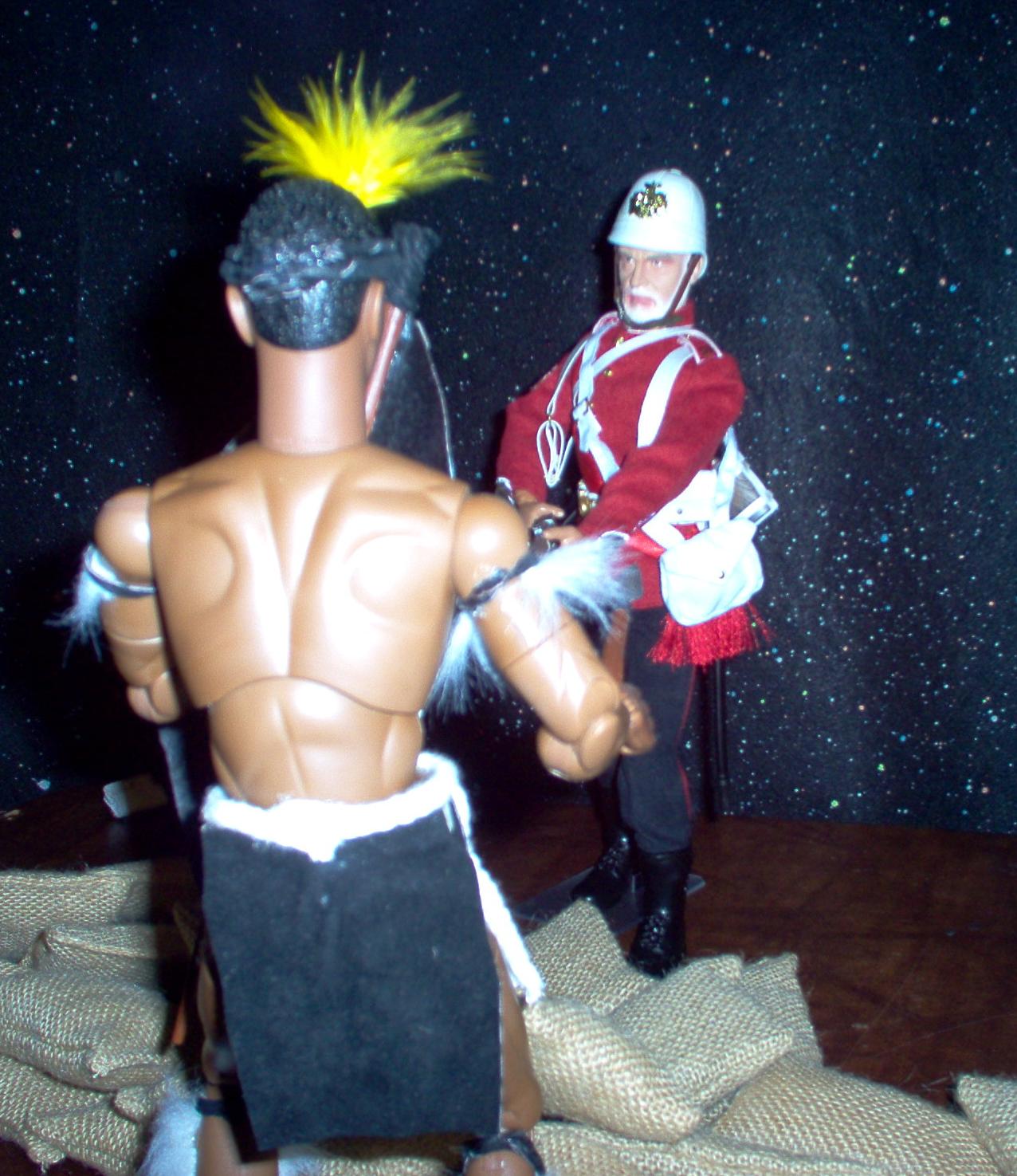 Two seasoned veterans, each good at what they do. Who will be the victor?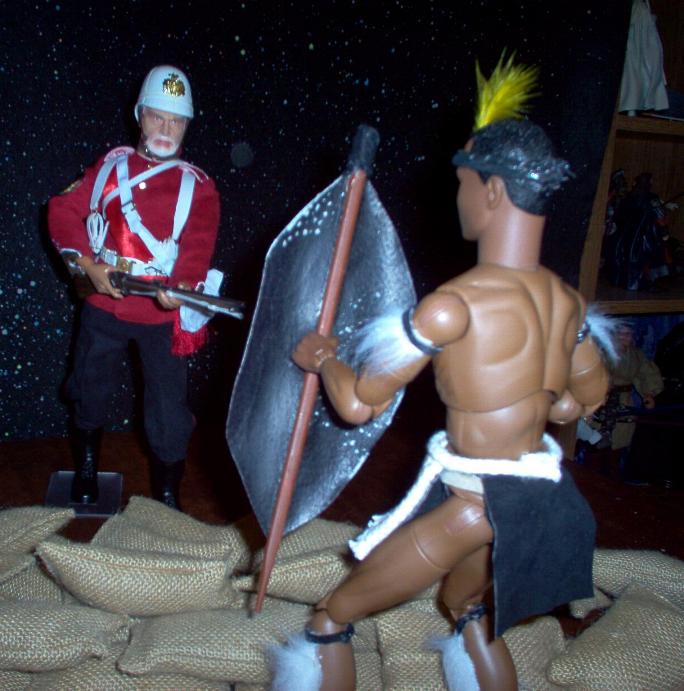 Will either survive the night? Will skill or luck prevail tonight?